Take an inside look at the rink with Fort Worth mom of five and photographer, Arden Jenkins!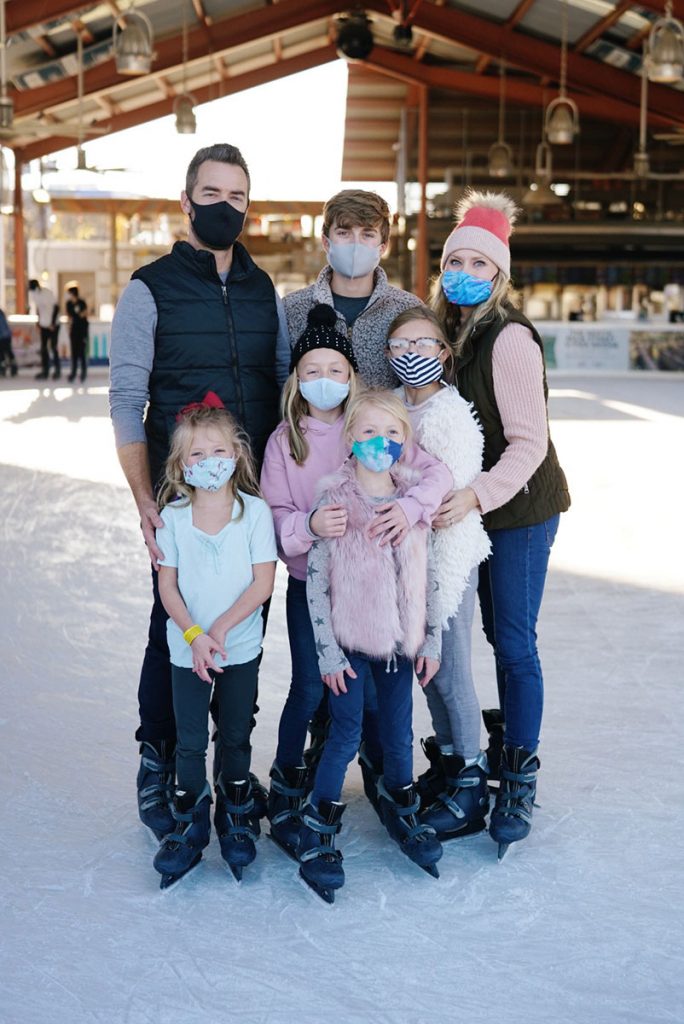 Being Arden and her family's third year visiting Panther Island Ice, this has become an annual holiday tradition for the Jenkins group. The venue has set protocols to allow guests to have a safe and memorable experience – one of which is required advanced tickets to allow for reduced capacity at the rink. Arden mentioned that it was "nice to have time slots this year so you don't feel overcrowded on the [ice] rink". Once guests arrive at the rink, the host helps them with the next steps – all through contactless service:
Guests show the host their unique QR ticket on a mobile device
The rink staff gives guests a wristband for the skaters to put on
The rink staff hands guests sanitized skates
Arden noted, "We felt very safe at the rink this year". To view the full list of protocols visit the rink's FAQ section.
Arden's family knows the drill when it comes to skating. Once they received their skates, they went to the skate changing area, which she noted is great to have the benches out ready for swapping shoes to ice skates.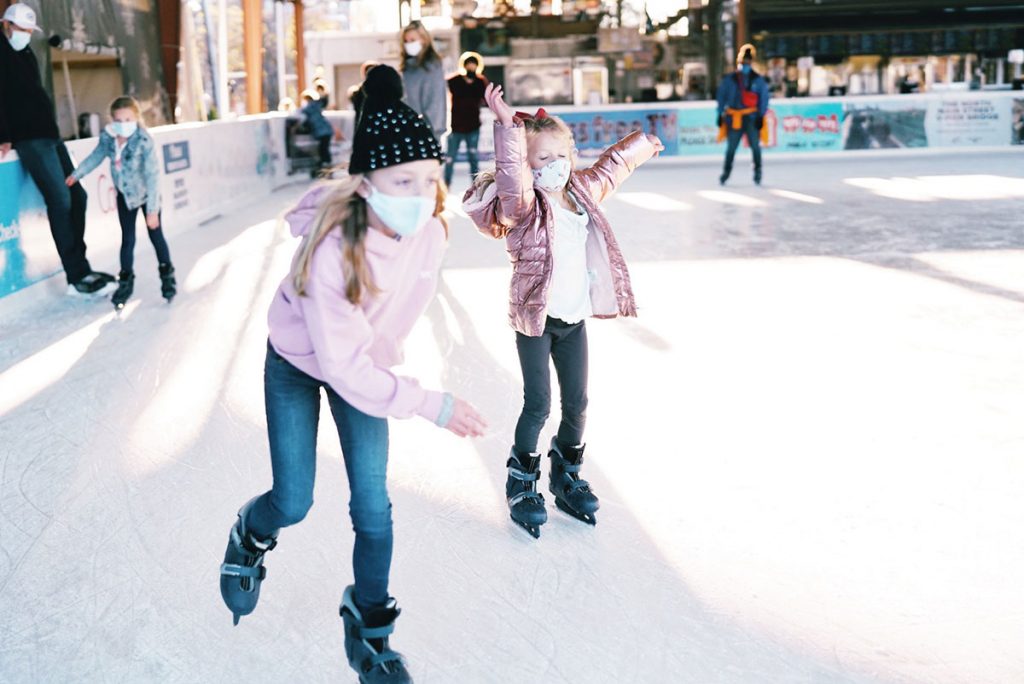 Once changed, it was time to hit the ice for their 75-minute session! All of Arden's kids were excellent skaters! If anyone did fall, one of the ice rink staff's skate monitors helped them back up to skate. The skate monitors circle the rink at all times and are ready to give a (gloved) helping hand when needed! Arden mentioned, "It's nice that you have staff checking on all the participants who fall. She checked on my little one many times when she fell on the ice. Everyone was very helpful and kind".
For kids, there is no minimum age to skate. The rink offers adjustable double blade skates for children 3 and under – these make scooting around the ice easier and will work for any child who can walk on their own!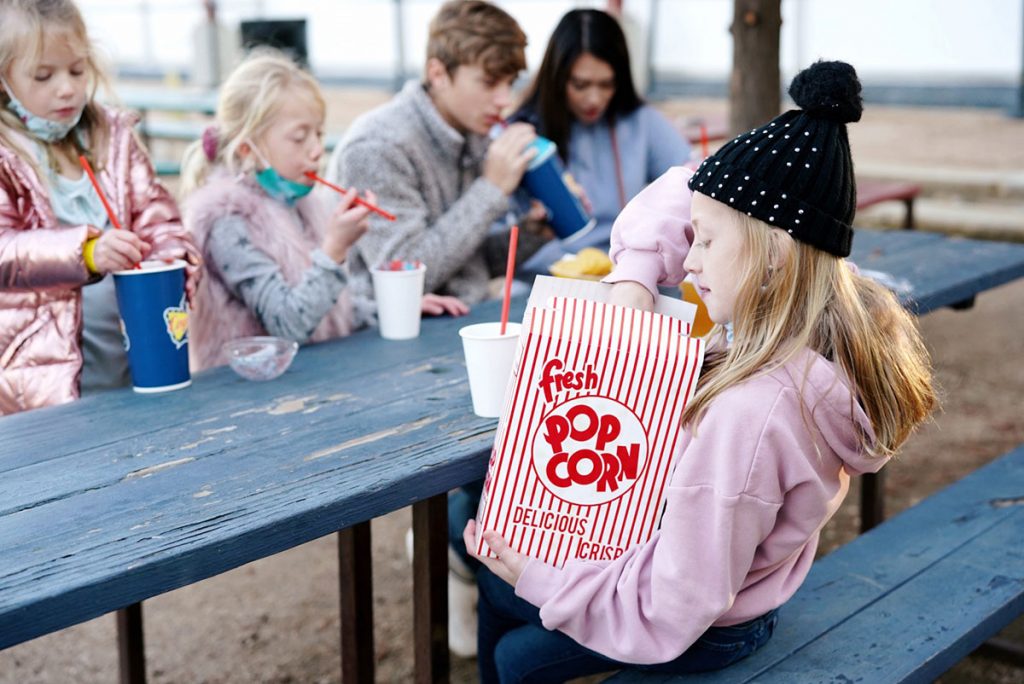 With all the skating fun, Arden had a difficult time getting the kids off the ice  – but bribing them with snacks from the Coyote Canteen helped! She said, "The kiddos are big fans of hot dogs, nachos and, ICEEs, even though it wound up making them cold. Next time I will definitely recommend the hot chocolate for them to warm up – yum. For me, it's always nice to take a break from skating and enjoy an adult beverage while watching them skate their hearts out". You can hang out before, during, and after your skating time slot and enjoy the gas heaters, tables, and Coyote Canteen concessions that include a full food menu, wine, and beer.
Panther Island Ice is the perfect spot to enjoy a safe and memorable day. Arden said, "We made some memories that we will forever cherish. We cannot wait to head back!" Bring the family out and enjoy a winter wonderland experience in the heart of Fort Worth. Make it an extra special trip and check out the Coyote Drive-In movie lineup. Click below to purchase your advanced tickets. Weekdays are encouraged to secure a spot on the ice!